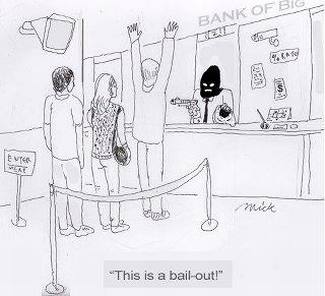 Just when you thought bail-ins were mechanisms only used by governments and the banking industry, on Aug. 5 the Bitcoin Exchange known as Bitfinex announced that they were going to implement a 36% confiscation of their customer's Bitcoin holdings in light of a $70 million capital loss due to a hack from last week.
Bitfinex is a Hong Kong based Bitcoin Exchange that functions in similar ways as the now defunct Mt. Gox exchange did.
Bitfinex announced it would pull a page right out of Europe's bank resolution mechanism, saying that all of its users will lose 36% of their deposits after it concluded its review the massive hack, in what is set to be the first ever "bitcoin bail-in."

And, in pulling another page out of Europe, Bloomberg adds that to compensate its customers, Bitfinex users would receive (largely worthless) tokens that may later be redeemed or exchanged for shares in its parent company. Following the announcement, bitcoin climbed to $599 in early trading on Sunday. The virtual currency had dropped 12% to $577.23 in the week through Friday, its largest weekly decline since June, however has now recovered all of its sharp drop which had seen its price tumble as low as $470 on August 2.

"After much thought, analysis, and consultation, we have arrived at the conclusion that losses must be generalized across all accounts and assets," the exchange wrote in a blog post on Saturday. "In place of the loss in each wallet, we are crediting a token labeled BFX to record each customer's discrete losses." Good luck monetizing said "token." – Zerohedge
The purpose behind the creation of Bitcoin was to establish a de-centralized form of digital money that individuals and businesses could use to fight the devaluation that sovereign fiat currencies have effected over time, and in their destroying of purchasing power for people using those forms of money.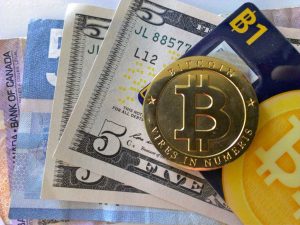 Bitcoin owners who kept their crypto-currency stored in exchanges such as Bitfinex are partially to blame, as the whole purpose behind the security of Bitcoin is to keep in contained in a highly secure wallet in one's possession.  And sadly for those who will now see a bail-in of their money in the aftermath of the Bitfinex hack and theft, the same rule applies to Bitcoin as it does to assets like gold and silver… if you don't hold it, you don't own it.
Kenneth Schortgen Jr is a writer for Secretsofthefed.com,Roguemoney.net, and To the Death Media, and hosts the popular web blog, The Daily Economist. Ken can also be heard Wednesday afternoons giving an weekly economic report on the Angel Clark radio show.