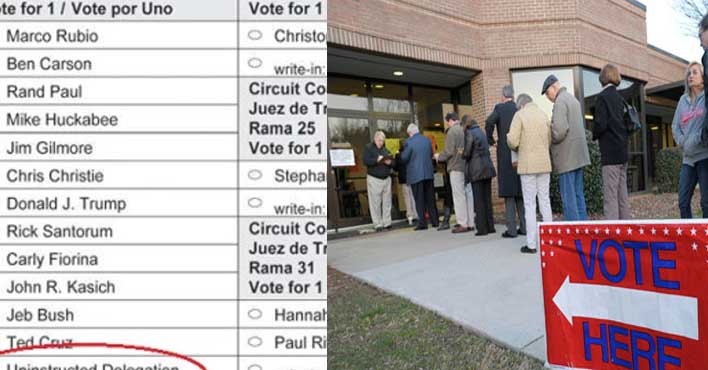 ELDER PATRIOT – Rob Dew of Infowars was interviewing Trump supporter Mary Milkey when she alerted him to the fact that the official Wisconsin GOP primary ballot has been changed to include a check-off box labeled "Uninstructed Delegation."
Ms. Milkey is an informed voter who said that she has never seen this on a GOP primary ballot before.
Aside from this, the ballot has been designed to make it as difficult as possible to find frontrunner Donald Trump's name. The Trump box is positioned at the midpoint of the list of possible Republicans for no apparent reason. The list has the names of nine candidates who have quit the race arranged in no particular order.
Wisconsin voters are alerted to study their ballots very closely to be certain they are voting for the candidate they truly want.
The Republican Party has shown open contempt for their rank and file voters who spent three decades begging them to fulfill their campaign promises over that time. Now that they're being held to account they are doing everything in their power to disenfranchise those voters who see Donald Trump as their last best hope to reclaim their party from the big donor globalists.