Argentina has gone through extreme economic turmoil over the past few years, including a default on their sovereign bond obligations that has put their nation in financial extremes that are even affecting their political system.  But like Iceland, who chose to suffer a short term recession in exchange for punishing the bankers who created their financial crisis, the country may now be looking for new ways to get out from under the Western backed monetary system of control.
On Sept. 20, China authorized the creation of a Yuan swap-line agreement with Argentina which will facilitate direct bi-lateral trade between the two countries using the RMB instead of the dollar.
The People's Bank of China (PBOC) made the decision after Chinese and Argentine centralbanks signed a memorandum of understanding on establishing a yuan clearing system.

This will facilitate the use of the yuan in cross-border transactions between the twocountries and boost bilateral trade and investment, a PBOC press release said.

"Argentina is an influential country in Latin America and the Caribbean, which Chinagreatly values." said the PBOC.

At a ceremony held Friday at the ICBC head office in Buenos Aires, ICBC Chairman JiangJianqing said that the move will allow the bank to fulfill its role as a bridge between thetwo nations.

"Furthermore, it will help to develop relations not only between China and Argentina, butalso between China and Latin America," Jiang added. – En.people.cn
Argentina is the 3rd largest economy in South America, and along with Brazil's partnership in the BRICS alliance, constitutes two the top three economies now working directly with China for trade in a different currency than the global reserve.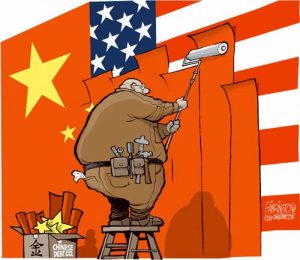 For years South American countries have been in bondage to the IMF, and to other Western banks because of their reliance on the dollar for global trade.  And as more and more nations find the that because of dollar devaluation, and the takeover of their monetary system by U.S. financiers, U.S. led policies no longer provide a positive catalyst for their sovereignty and growth, and will lead more and more countries turning towards China and a return to the day when trade was done nation to nation, without the need for a loan sharking middleman.
Kenneth Schortgen Jr is a writer for Secretsofthefed.com, Examiner.com, Roguemoney.net, and To the Death Media, and hosts the popular web blog, The Daily Economist. Ken can also be heard Wednesday afternoons giving an weekly economic report on the Angel Clark radio show.