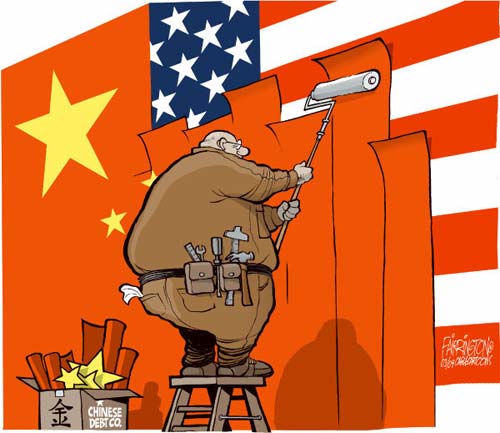 As the U.S. continues to lose infrastructure and other assets to foreigners holding trillions in dollar reserves, some of the most significant transfers are now occurring in the financial sector.  A few years back, Russia purchased Morgan Stanley's oil trade desk which provided them significant leverage in the global petrodollar system, and in the same year China purchased J.P. Morgan's headquarter building that is connected across the street from the Federal Reserve, linking the Asian power's banking system directly with America's.
Now on Feb. 6, China is expanding their control into U.S. equities as it has been confirmed that a Chinese company is buying the Chicago Stock Exchange.
The Chicago Stock Exchange announced on its website Friday that it has entered into a definitive agreement to be acquired by an investor group led by Chongqing Casin Enterprise Group (Casin Group).

The Board of Directors of Chicago Stock Exchange has unanimously approved the transaction, the announcement said. But, it still needs to get regulatory approvals, and the final acquisition is expected to close in the second half of 2016.

The terms of the transaction have not been disclosed.

Chicago Stock Exchange CEO and President John Kerin said the acquisition is the best outcome for the clients, shareholders and the trading community as a whole "after an in-depth review of strategic alternatives for the exchange".

It would be the first U.S. stock exchange being purchased by a Chinese company. The 134-year-old stock exchange now handles about 0.5 percent of U.S. stock trading. – China.org.cn
China has accelerated their growth into Western financial entities over the past two years with their acceptance into the IMF's SDR basket, and through joining the London Gold Fix following Deutsche Bank's departure in 2015.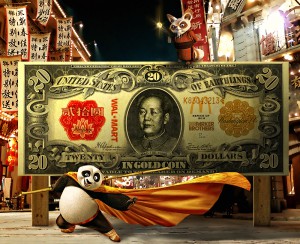 Just as German and other European corporations are buying Greek infrastructures due to the fact they owe banks billions in debt obligations, so too is the world starting to buy the same in the U.S. because America is indebted so much to sovereign nations.  And while many Western controlled financial systems have been duplicated or conscripted by China, Russia, and other economies over the past three years, that trend is may continue to the point where even the U.S.'s banking system may soon require foreign intervention and a subsequent takeover in the event of the next crisis.
Kenneth Schortgen Jr is a writer for Secretsofthefed.com, Examiner.com, Roguemoney.net, and To the Death Media, and hosts the popular web blog, The Daily Economist. Ken can also be heard Wednesday afternoons giving an weekly economic report on the Angel Clark radio show.