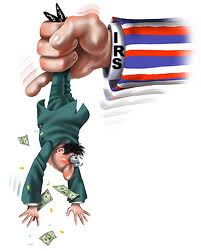 Back in 2012, Congress began integrating new restrictions and capital controls on the American people in an attempt to keep wealth from fleeing across borders and out of the U.S. banking system.  During that legislative session, the Senate voted on a rider in the Highway appropriations bill numbered 1813, to restrict any confiscate any American's passport from those who owed $50,000 or more in tax obligations.  This legislation was eventually killed in the house three years ago, but on Nov. 20 it is being brought up again in this year's same appropriation bill.
Titled, Developing a Reliable and Innovative Vision for the Economy Act, this bill contains numerous pork projects that go beyond simply funding America's highway system, and like most appropriation bills submitted by Congress, contains a combination of taxpayer waste and removal of civil rights, similar to how the NDAA was pushed through a few years ago in a Defense appropriations bill.
Another gem buried in the 864 pages of the bill is a provision that allows the government to revoke your passport if they believe that you owe more than $50,000 in federal tax.

There will be no judicial review, and no due process. You don't get to go in front of a judge first to have a fair and impartial hearing over whether or not the government's tax allegations are accurate.

The language in the law is very clear: they can simply revoke your passport if you owe them money in their sole discretion.

Once the law is passed, this would go into effect on January 1, 2016, and they claim it will generate $40 million per year in tax revenue. – Sovereign Man
Perhaps it is not surprising that Congress wants to keep Americans from leaving with their wealth, especially since 2015 saw the greatest number of people repatriating in history.
Political agendas are quite often fickle, with Washington keeping their borders open to invite people in while at the same time imposing massive restrictions on those who decide they want to get out.  And whether this version of 'Hotel California' gets passed over the next few weeks remains unclear, the truth of the matter is your freedoms mean very little when there is money left to be siphoned from you by the government.
Kenneth Schortgen Jr is a writer for Secretsofthefed.com, Examiner.com, Roguemoney.net, and To the Death Media, and hosts the popular web blog, The Daily Economist. Ken can also be heard Wednesday afternoons giving an weekly economic report on the Angel Clark radio show.