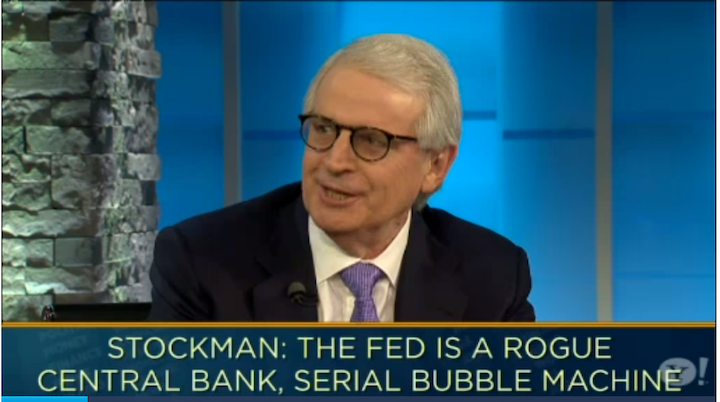 Fed Day has finally arrived, and just as many here in the alternative media believed, the central bank did nothing.  However, even more than simply keeping interest rates at zero for the foreseeable future, comments by Fed Chairman Janet Yellen signaled that not only is the economy not in as good a state as they have been parroting for the past year, but global downturns have even brought up the conversation for the central bank to take rates negative to try to stimulate inflation.
The results of no hike in interest rates brought a drop in the dollar, a rise in gold, and a steady move up for equities.  But the uncertain move that has yet to be seen will come over the next few days in Europe and in Asia, as their currencies will all rise and require necessary adjustments in the midst of an ongoing currency war to beat each other to the bottom.
With a 54-0 record without a rate hike (better than Floyd Mayweather's), and 58 Economisseds expecting no change, 3 a half-pregnant 13bps hike, and 53 expecting a 25bps hike, The Fed was always going to break someone's heart today. Bond yields and the USD were tumbling into the decision, which appeared correct as The Fed chickened out again…

**FOMC: NO POLICY CHANGE, 0-0.25% TARGET 'REMAINS APPROPRIATE'
**FOMC: GLOBAL ECON,FIN EVENTS 'MAY RESTRAIN ECON ACTIVITY'
**FOMC: VOTE 9-1; LACKER DISSENTS, WANTED 25 BPS HIKE

Given the "no hike", it is clear that, as we noted, Goldman is still in charge and Hilsy is still leaker-in-chief. All eyes now on the dot-plots as The Fed desperately tries to regain some credibility, stifle uncertainty, and calmly reassure markets that "we've got your back."

Pre-FOMC: S&P Futs 2000.5, 10Y 2.26%, 2Y 77.5bps, EUR 1.1330, Gold $1118

Additional headlines include:

**FOMC LOWERS L-RUN EQUILIBRIUM FFR EST TO 3.5% V 3.8% JUNE
**FOMC: 11 PARTICIPANTS SEE FFR BELOW 0.5% END 2015 VS 7 JUNE
**FOMC: ECON WILL EXPAND MODERATE PACE W/ 'APPROPRIATE' ACCOM
*FOMC: LABOR MKT IMPROVED,'SOLID' JOB GAINS, UNEMP DECLINING
*FOMC: ONE PARTICIPANT SEES NEGATIVE FFR END-2015 & END-2016
*FED: MKT-BASED MEASURES OF INFLATION COMPENSATION MOVED LOWER

Here are the key changes to the statement, which confirm the Fed's third mandate is now official: global stability – Zerohedge
Ironically, the mystery behind this no change announcement may have been leaked an hour before by the unofficial Fed mouthpiece Jon Hilsenrath, who tweeted this in advance of Yellen speech.
Jon Hilsenrath: For Yellen, who likes to arrive 3 hrs early for a flight, raising rates without preparing mkts would be out of character.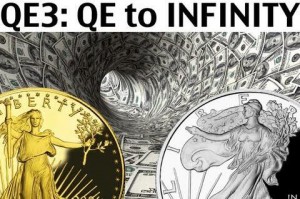 There is now little expectation of a rate hike anytime in 2015, and chances are very good as well that because of the election cycle for President that will begin in January, nothing short of an inflationary spike of 2-5% will cause the Fed to interfere with the economy during this period.  But as of now, it is extremely unlikely that interest rate talks will take place for a long while, as the reality that the global economy is rushing towards recession rather than recovery is a bitter pill that Janet Yellen had to swallow.
Kenneth Schortgen Jr is a writer for Secretsofthefed.com, Examiner.com, Roguemoney.net, and To the Death Media, and hosts the popular web blog, The Daily Economist. Ken can also be heard Wednesday afternoons giving an weekly economic report on the Angel Clark radio show.