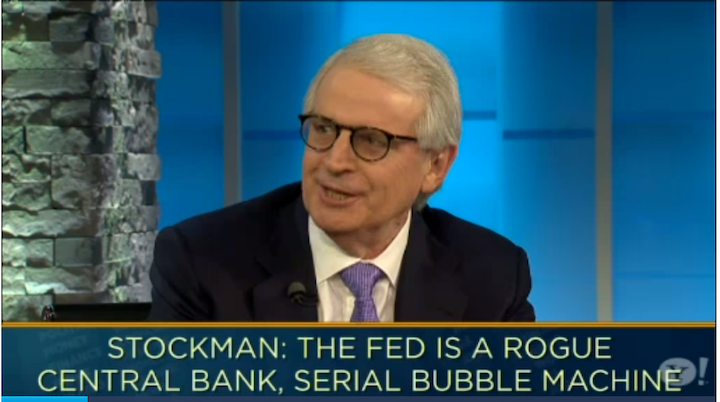 On Dec. 5, two interesting data points that are indicating that the U.S. is now in a recession has the Federal Reserve trapped by their own rhetoric and deceptions.  First, exports by U.S. companies dropped to a three year low as they fell 'unexpectedly' due to a stronger dollar and less consumerism from country's already in their own economic downturns.  In addition, a new forecast by J.P. Morgan Chase put recession at a 76% probability, despite the so-called low unemployment numbers and near record stock market values.
Thus for the central bank, to raise rates now pushes an economy already in recession into much greater straits as there is no current indication that we have any asset inflation of note, and a rate raise would be a meaningless gesture since very little of the Fed's trillions in Quantitative Easing (QE) ever went towards growth and real economic recovery.
The US trade deficit widened unexpectedly in October as exports fell to a three-year low. The Commerce Department said on Friday that the trade gap rose 3.4 percent to $43.9 billion, a sign that the worst of the drag from a stronger dollar was far from over, Reuters reported. The figure suggested that trade could again weigh on economic growth in the fourth quarter. September's trade deficit was revised up to $42.5 billion from the previously reported $40.8 billion. – Russia Today
Earlier this year, the government changed their reporting models for GDP to include a DOUBLE seasonal adjustment to boost numbers that have already been negative for several quarters.  In doing so, this has hidden the true fact that the economy is not only in recession, but that the Fed's policies of QE and ZIRP have done little or nothing towards the promises of economic recovery.
Chart courtesy of Shadowstats.com
Heading into the final stretch of 2015, holiday and Black Friday sales are the key to many stores ending the year with a profit, or at the very least saving what has been a dreadful annum for consumer spending.  But even these numbers are in decline by over $1 billion lower than last year's bad numbers, and so far, even online purchases have not been enough to pick up the slack.
Like with the creation of quantitative easing, the Fed's decision in 10 days will have little to do with the economy and more to do with public opinion that they need to 'do something' to retain a shred of credibility after printing $10's of trillions of dollars in failed programs.  But in an economy that is now built on 10 years of zero interest rates and the need for continuous dollar infusion just to fund derivatives and debt rollovers, the days of outright lying about the state of the economy needs to be ended, and the realization that a complete reset is now perhaps the only real solution.
Kenneth Schortgen Jr is a writer for Secretsofthefed.com, Examiner.com, Roguemoney.net, and To the Death Media, and hosts the popular web blog, The Daily Economist. Ken can also be heard Wednesday afternoons giving an weekly economic report on the Angel Clark radio show.