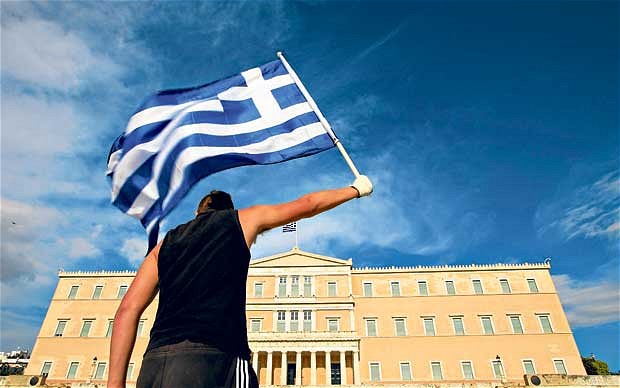 With both sides still at an impasse, and a billion euro payment to the IMF coming up early in June, rumblings about Greece joining in with the BRICS coalition are starting to heat up, and with it is the fear that Spain, Italy, and even Portugal may choose to default on their own debt obligations to start anew outside the European Union (EU).
According to the Greek publication, Enikos, Greece is preparing an application to join and participate in the new BRICS development bank, and provide themselves a secure landing should they set in motion a default of their debts to the TROIKA, and leave the EU for better waters.
Greece is preparing and will probably submit a request to participate in the new development bank for BRICS countries and has secured Russia's support on the issue, Productive Reconstruction, Environment and Energy Minister Panagiotis Lafazanis told ANA-MPA news agency on Friday evening.

"During my meeting with Russian Deputy Finance Minister Sergey Storchak, we secured the decisive Russian support to Greece's request for participation in the new development bank of BRICS countries. The relevant request for Greece's participation…will be symbolic and will be paid in installments, while right after operations begin, it will be able to accept financial support," the minister said.

Lafazanis added that technical details were also discussed on how to submit the request so that it will be accepted after discussions within the Greek government conclude. – Enikos
As part of this potential move is the growing partnership Greece has with Russia and their plans to build a pipeline that extends onto the European continent as part of the Turkstan route that is currently being constructed.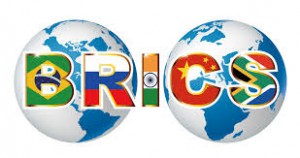 Additionally, a joint venture with the BRICS will allow Greece to divest themselves completely from the Euro, and bring back the Drachma which could be backed by oil resources now residing around their coastlines.
Greece has suffered from massive austerity for more than five years now, and their debt total of over $380 billion is unsustainable.  And as with nearly all economic insolvencies throughout history, the solution is to either incur more debt to kick the can down the road a little more, or instead suffer the consequences of default and move towards a new monetary system that is not encumbered by the decisions of the past made by prior leadership.
Kenneth Schortgen Jr is a writer for Secretsofthefed.com, Examiner.com, Roguemoney.net, and To the Death Media, and hosts the popular web blog, The Daily Economist. Ken can also be heard Wednesday afternoons giving an weekly economic report on the Angel Clark radio show.