On Jan. 19, the International Monetary Fund (IMF) cut its forecast for global growth for the third time in less than a year, validating that the largest financial centers in the world have little idea on what is actually occurring within the global economy.
The IMF's cut follows today's announced decline in China's GDP, and last Friday's Atlanta Fed announcement that they were cutting estimates on U.S. GDP growth for the quarter ending December 2015.
The International Monetary Fund cut its global growth forecasts for the third time in less than a year on Tuesday. It cited a sharp slowdown in China trade and weak commodity prices that are hammering Brazil and other emerging markets, Reuters reported. The IMF forecast that the world economy would grow at 3.4 percent in 2016 and 3.6 percent in 2017. Both years are down 0.2 percentage point from the previous estimates made last October. Policymakers should be considering ways to bolster short-term demand, the IMF said. The updated World Economic Outlook forecasts came as global financial markets have been roiled by worries over China's slowdown and plummeting oil prices. – Russia Today
Oil prices are not the sole indicator that is causing analysts to change their tune on GDP growth for 2015.  Economic recessions in a number of country's like Canada, Australia, Brazil, and Venezuela show that industry is at a near standstill, with the Baltic Dry Index validating that production and consumer spending are in a strong decline.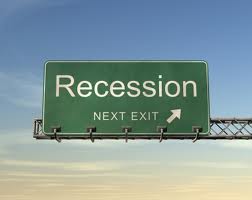 Over the first 17 days of 2016, global stock markets have fallen by more than 10% from the end of last year, with the majority of individual companies well into bear market territory.  And as oil prices appear to still have much further to fall before the sector reaches a true bottom, even this will do little for companies that rely upon consumers and capital to show even a modicum of growth in their respective arenas.
Kenneth Schortgen Jr is a writer for Secretsofthefed.com, Examiner.com, Roguemoney.net, and To the Death Media, and hosts the popular web blog, The Daily Economist. Ken can also be heard Wednesday afternoons giving an weekly economic report on the Angel Clark radio show.