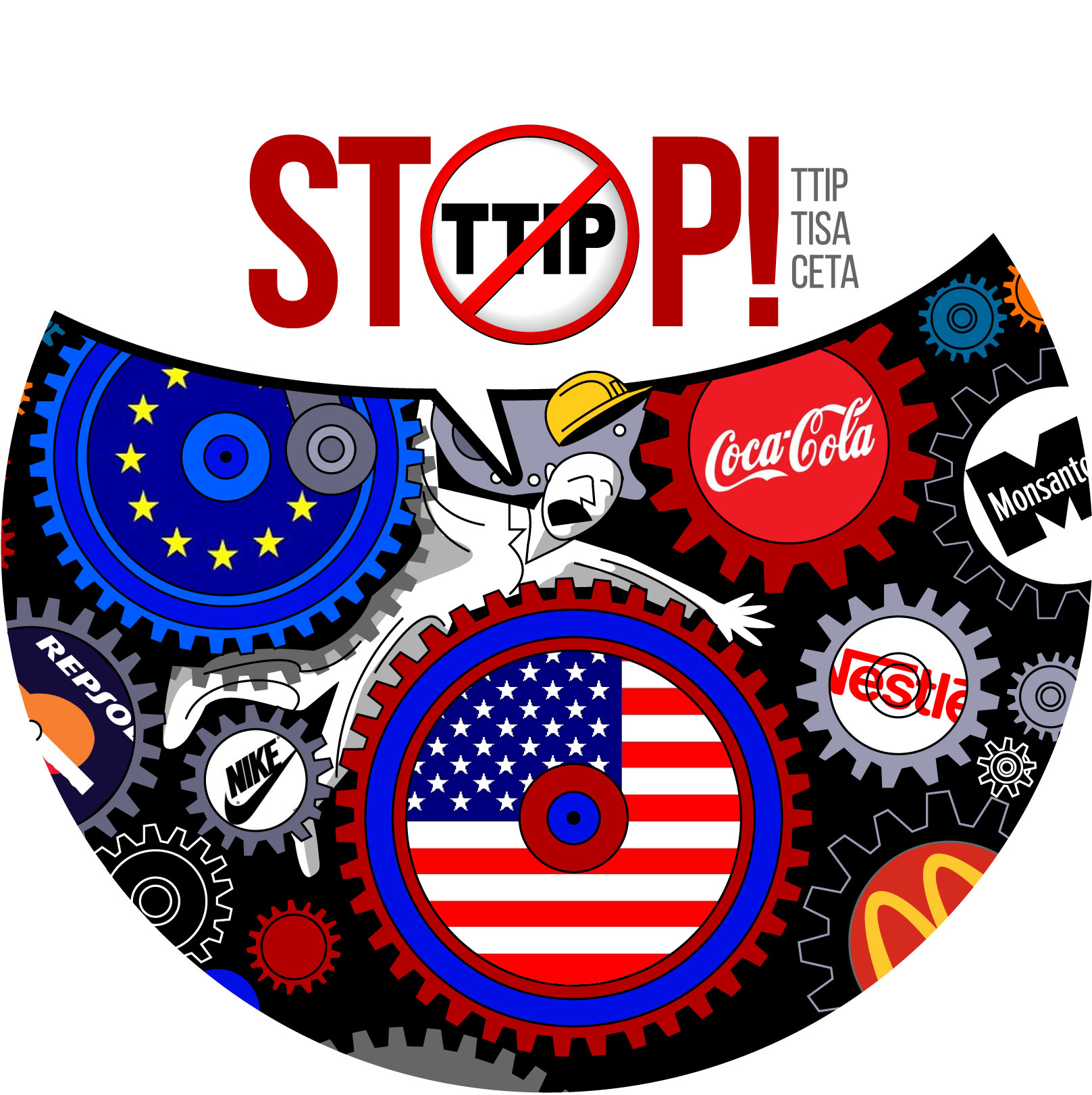 Last year, Wikileaks published a section of the Trans-Pacific Partnership (TPP) agreement which outlined how the super secret trade deal was written to give sovereign power to corporate entities.  Now on May 7, a member of the Obama administration, the Italian Ambassador John Philips, let slip that the European version of TPP (The Trans-Atlantic Trade and Investments Partnership – TTIP) needs to be signed quickly by EU nations so that corporate banks can be protected from foreign and civil lawsuits tied to the bank's mortgage fraud and other crimes.
In essence, the TTIP would allow corporations to engage in criminal activity, with no repercussions from either the American or foreign legal systems.
On May 7th, Deutsche Wirtschafts Nachrichten, or German Economic News, headlined, "USA planen mit TTIP Frontal-Angriff auf Gerichte in Europa" or "U.S. Plans Frontal Attack on Europe's Courts via TTIP," and reported that, "America's urgency to sign TTIP with Europe has solid reason: Megabanks must protect themselves from claims by European investors who allege that they were cheated during the debt crisis. … The U.S. Ambassador to Italy has now let the cat out of the bag on this — probably unintentionally."

In this particular case, the megabank that's being sued isn't American but German, Deutsche Bank, which the U.S. Ambassador to Italy has cited as his example to defend, perhaps so as to appeal to Germans to protect their megabanks against lawsuits from foreign investors (such as Italians) who complain. In that case it was investors in the Italian city of Trani, population 53,000. The smallness of the city was an issue the Ambassador raised against the suit's having been brought there.

The Obama Administration (through its Italian Ambassador) seems thus to be saying, in effect, that unless TTIP is passed into law, Europe's megabanks (and the U.S. bond-rating agencies, S&P, Moody's and Fitch) will be able successfully to be sued by cheated investors, just as has been happening with such American banks as JPMorgan/Chase and Goldman Sachs in the United States, which — since TTIP hasn't yet been in force anywhere, including in the U.S. — were forced to pay billions to cheated investors. Apparently, Obama would be happier if those suits had been impossible in the U.S. The argument here, though only implicitly, seems to be that TTIP is the way to protect megabanks and the bond-rating firms. It concerns specifically the selling of sophisticated derivative investments.

If this is the argument behind the remarks by Obama's Italian Ambassador, John Phillips, he's obliquely warning Europeans that unless TTIP gets signed, their megabanks might similarly be forced to pay billions to investors who were cheated. As quoted by Reuters, he said that, in the U.S., it's "highly unlikely that such a case would be brought outside the major financial centers, where prosecutors have both jurisdiction and expertise in securities fraud prosecutions," and that megabanks need the protection that's provided by such prosecutors, since they possess "expertise in securities fraud prosecutions." Phillips was clearly implying that small-city prosecutors (such as are allowed to prosecute such cases in Europe) aren't such "experts," as are needed in order to protect the megabanks. Reuters characterizes Phillips's argument as asserting, "Italy's justice system was deterring investors." However, no clarification of the meaning of that statement was provided by Reuters.

DWN alleges that under the TTIP such a court-issue would probably not even have been raised but would simply have ended before an arbitration panel, in which the aggrieved investors exert no influence and where it would be almost impossible for these investors' rights to be protected. – Zerohedge
The placing of corporations outside sovereign regulation and oversight is the ultimate dream of the globalists who desire to reign outside borders, yet control all manner of production and consumption within them.  And this push by the Obama administration to coerce Europe into giving away its own sovereignty to the likes of Monsanto, Microsoft, Google, and other NGO backed companies, would mean victims of crime or death would have little recourse in suing these corporations as they would be tried in arbitration courts run by members of their own society.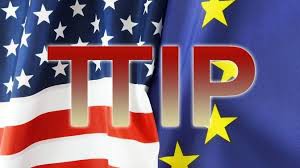 It is ironic that many dystopian novels speak of a future where corporations run everything, and both government and dictates are executed from the desks of a few CEO's.  And while many fictional elements, such as George Orwell's 1984, have in fact come true in many parts of its literary prognostications, the final chapter of elitist controls are being attempted now before our eyes, and there is still time to keep it from manifesting over us.
Kenneth Schortgen Jr is a writer for Secretsofthefed.com, Examiner.com,Roguemoney.net, and To the Death Media, and hosts the popular web blog, The Daily Economist. Ken can also be heard Wednesday afternoons giving an weekly economic report on the Angel Clark radio show.