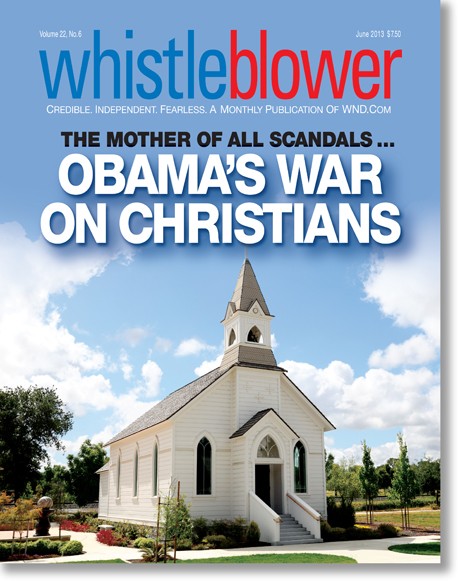 President Barack Obama's war on Christianity continues as his administration on May 1 denied a Visa request to a Catholic nun who was part of an Iraqi delegation to speak on ISIS atrocities in the war torn country.  Yet even as the State Department issued all requested Visa's to Muslim delegates of the party scheduled to testify before Congress, Sister Diana Momeka was denied access to the United States and was the only member of the delegation rejected.
Conservative commentators are up in arms over the State Department's decision to deny a visa to a Catholic nun who was part of an Iraqi delegation supposed to testify before Congress about Islamic State (ISIS) atrocities.

The US consulate in Erbil rejected the visitor visa application of Sister Diana Momeka earlier this week, saying she was "not able to demonstrate that [her] intended activities in the United States would be consistent with the classification of the visa."

However, visas were given to all the other members of the delegation scheduled to speak in Washington about the Islamic State's persecution of minorities of the region, including Shia Muslims and Yazidis. Meetings have been arranged for the group before the House and Senate foreign relations committees, with State Department and USAID officials, and with various NGOs. – Russia Today
Perhaps not ironic in the State Department's denial of Sister Momeka's Visa request, Christians in the Middle East have been under the most persecution by organizations such as ISIS and Al Qaeda, which were both funded and armed by elements of the U.S. Federal government through their intelligence agencies.  In addition, U.S. bombing campaigns have landed on nearly as many civilian targets as militant, leaving the public to wonder what the real agenda is in Washington regarding terrorism and its farcical 'War on Terror'.
As militant Islam leaves thousands of Christian corpses scatted through the Middle East and even parts of Africa, U.S. policy that once was instituted to protect innocent people is now focused on conquest through war and the deceptive 'Democratizing' of opposing countries.  And at the heart of American aggression is the forced continuation of the petro-dollar in places like Europe and the Middle East at a time when many leaders and nations are looking Eastward towards the rising financial hegemony of China.
Civilians, and especially Christian refugees have been of little concern to President Obama during his time in office, and nearly all peoples re-populated within the United States from war torn countries have been Muslim.  And as intelligence analyst Craig B. Hulet noted in a recent interview, if the U.S. wanted to really get rid of ISIS they could do so in just a matter of weeks.
Kenneth Schortgen Jr is a writer for Secretsofthefed.com, Examiner.com, Roguemoney.net, and To the Death Media, and hosts the popular web blog, The Daily Economist. Ken can also be heard Wednesday afternoons giving an weekly economic report on the Angel Clark radio show.