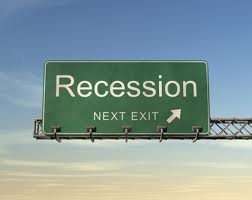 Energy prices are not simply barometers of inflation and deflation, but they are also red flags that point towards recession in ways few other indicators can.  And when you couple the current declines in oil and natural gas with highs in inventories worldwide, the result is that the global economy is slowing way down, and no amount of hyperbole from the mainstream media can change this.
A few weeks ago, Dr. Jim Willie gave an interview in which he said one of his primary sources intimated that oil would eventually fall to around $20 per barrel, and this was on a day that prices were sitting around $41-42.  And in less than two weeks, the price has now fallen below $35 per barrel heading into the new year.
But with the Northern hemisphere just days away from the start of winter, something else also has declined in the energy sector, and to levels not seen since 2002.
Natural gas for January delivery fell 4.5 percent to $1.901 a million British thermal units on the New York Mercantile Exchange. This is the lowest intraday price for a next-month contract since January 28, 2002, Bloomberg said. The contract traded at $1.902 by 9:38am London time. Natural gas is down 34 percent this year, headed for its second annual decline. Heating demand through late December is expected to be suppressed by above-normal temperatures. – Russia Today
Just before the 2008 Credit Crisis, oil prices had reached an all-time high of $145 per barrel before taking a severe drop-off down to $35 per barrel in less than a year.  This decline became one of the primary indicators for the Great Recession, and spawned the Fed to begin new and massive Quantitative Easing programs that artificially raised asset prices including those of oil and natural gas.
But even as Keynes once postured, government or central bank intervention can only work for short periods of time, and longer than this eventually leads to deflation as the power behind stimulus culminates in the law of diminishing returns.  And the world is now experiencing the end game of these destructive policies since central banks no longer have ammunition to quell deflation, and many are even moving into the unprecedented arena of negative interest rates and helicopter money.
Oil is the true form of money in the global economy, and as its price goes, so goes growth and productivity.  And with both Western and emerging markets slowing way down during 2015, the using of trillions in stimulus to prop up stock prices to mask the real fundamentals will result in the coming year seeing a removal of this veil, and the potential for an economic collapse not seen in more than 80 years.
Kenneth Schortgen Jr is a writer for Secretsofthefed.com, Examiner.com, Roguemoney.net, and To the Death Media, and hosts the popular web blog, The Daily Economist. Ken can also be heard Wednesday afternoons giving an weekly economic report on the Angel Clark radio show.