Back in 2011, what would become known as the Arab Spring emerged in Middle Eastern countries like Tunisia, Egypt, and Yemen over the inability of the people to have access to affordable food that was primarily imported into their nations through world markets.  At the heart of the problem was the artificial strength of the U.S. dollar, and the need to buy these dollars to purchase foodstuff commodities.
But since the Arab Spring was a phenomenon was back then tied to 2nd world nations where wages and net worth were relatively poor, the question to ask now is, could this same type of uprising take place in a 1st world nation as well?
It was just yesterday when we documented the continuing slide in the loonie, which is suffering mightily in the face of oil's inexorable decline.

As regular readers are no doubt acutely aware, Canada is struggling through a dramatic economic adjustment, especially in Alberta, the heart of the country's oil patch. Amid the ongoing crude carnage the province has seen soaring property crime, rising food bank usage and, sadly, elevated suicide rates, as Albertans struggle to comprehend how things up north could have gone south (so to speak) so quickly.

The currency's decline is having a pronounced effect on Canadians' grocery bills.

As Bloomberg reminds us, Canada imports around 80% of its fresh fruits and vegetables. When the loonie slides, prices for those goods soar. "With lower-income households tending to spend a larger portion of income on food, this side effect of a soft currency brings them the most acute stress" Bloomberg continues.

Of course with the layoffs piling up, you can expect more households to fall into the "lower-income" category where they will have to fight to afford things like $3 cucumbers, $8 cauliflower, and $15 Frosted Flakes.

As Bloomberg notes, James Price, director of Capital Markets Products at Richardson GMP, recently joked during an interview on BloombergTV Canada that "we're going to be paying a buck a banana pretty soon."

Have a look at the following tweets which underscore just how bad it is in Canada's grocery aisles. And no, its not just Nunavut:it from coast to coast: – Zerohedge
No peoples or nations are immune from the effects of rising price inflation, or even the dire threat of price hyper-inflation.  But for country's that are not completely self-sufficient, and rely upon a strong currency to support their importing of food in this dollar based global trade system, the effects can be swift, and lead to unrest even from the most docile of cultures.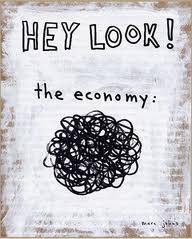 Obviously Canada is not alone in the economic destruction that has taken over their country since the price of oil fell to decades long lows, and the effects from lower oil prices on currencies are also emerging in places like Mexico (18-1 peso to dollar), Venezuela of course, and Argentina.  And from a local standpoint, the people will eventually come to a point where their anguish becomes directed at the government, and for the government, it will look to direct its anguish at some foreign scapegoat.
Kenneth Schortgen Jr is a writer for Secretsofthefed.com, Examiner.com, Roguemoney.net, and To the Death Media, and hosts the popular web blog, The Daily Economist. Ken can also be heard Wednesday afternoons giving an weekly economic report on the Angel Clark radio show.