One of the underlying 'aces in the hole' that the crypto-currency Bitcoin has always had is that as cities, states, and even sovereign countries find themselves in monetary or liquidity crises, all political opposition against Bitcoin would cease as these entities would suddenly be willing to accept any form of currency at all costs.
And while the Swiss town of Zug is not quite in that situation, on May 11 the municipal government there announced that they were now accepting the digital currency as a viable payment for public services.
Residents of the Swiss town of Zug will soon be able to pay for public services using the digital currency bitcoin, announced the city council.

According to the statement, the trial period will start in July and run until the end of the year. Residents will be able to make payments of up to 200 Swiss francs ($200) using the cryptocurrency. At the end of the trial period, the council will decide on whether to use bitcoin payments in the future and expand it to other government services.

"This is the first time worldwide that bitcoins have been accepted as a currency on a state level," Niklas Nikolajsen, the chief executive and co-founder of Bitcoin Suisse, a start-up that sells and buys the cryptocurrency, told the Neue Zurcher Zeitung newspaper. – Russia Today
Open acceptance of Bitcoin by a municipal government is one of the key and crucial steps in allowing the crypto-currency to break away from its label of being a fringe form of anarchist money, and will aid in its rise to critical mass where retailers and consumers will grow confidence in using the digital currency for more and greater transacting.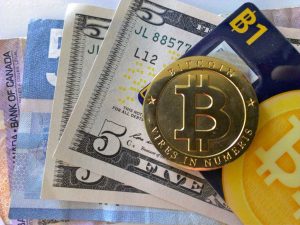 Today's acceptance of Bitcoin by a local government office will also help remove to long-standing labels that Bitcoin is only a form of money used by drug cartels and money launderers.  And while Zug is just the first municipality to jump on the Bitcoin bandwagon, as monetary and financial crises begin to pop up around the world in increasing frequency, the chances of more and more cities, states, and countries buying into Bitcoin should become more the norm.
Kenneth Schortgen Jr is a writer for Secretsofthefed.com, Examiner.com,Roguemoney.net, and To the Death Media, and hosts the popular web blog, The Daily Economist. Ken can also be heard Wednesday afternoons giving an weekly economic report on the Angel Clark radio show.