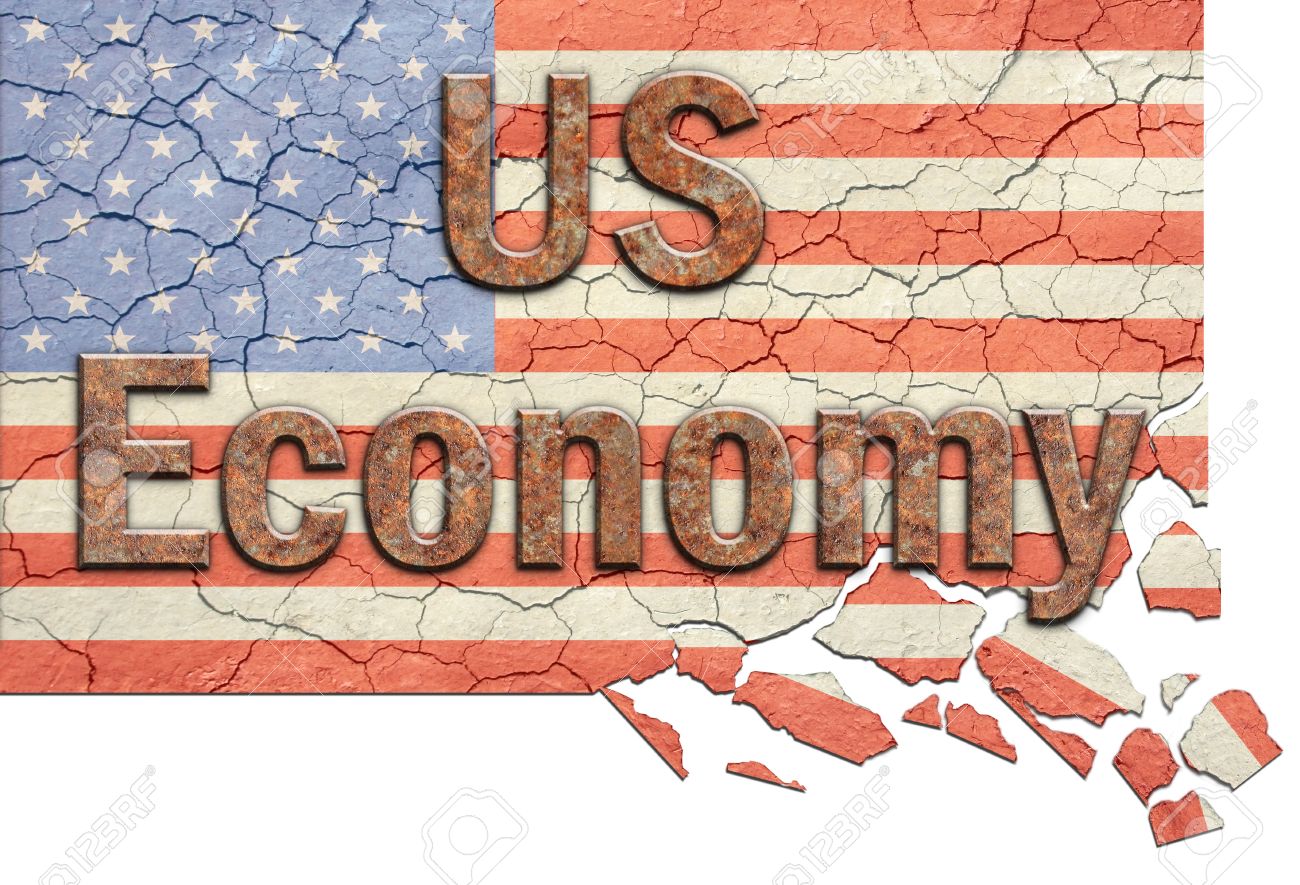 It has been long believed that ever since the Clinton administration, economic data has been manipulated for political purposes to support the current occupiers in the White House.  And when you compare the 4.9% 'unemployment rate' put out by the Bureau of Labor Statistics despite the fact that there are 94 million Americans actually out of work, then you realize that you have to go far beyond the surface headlines to really see how the U.S. economy is truly faring.
One of those 'outlier' indicators that is much more difficult to corrupt are state revenue numbers.  And just as the Federal government reported GDP output for the second quarter being 1.2%, a look at the amount of declining tax receipts for many states shows that even this low number is probably inflated well above its actual value.
According to preliminary estimates from Rockefeller, tax collections will be down 2.1% in the second quarter relative to last year, reflecting a decline of 3.3% in personal income taxes and a 9.2% plunge in corporate tax collections.

Sales tax revenue is estimated to have increased.

Rockefeller attributes the recent softness in personal income tax collections to a variety of factors, including weakness in the stock market, in both 2015 and the earlier part of this year, which has depressed tax collections related to investment income.Tax collections have been particularly weak in states with economies that are heavily reliant on oil or other natural resources. In the second quarter, growth in individual income taxes from withholding has slowed considerably.

The suddenly plunge in state income tax should not come as a surprise: the trend in individual income taxes at the state level in recent quarters tracks the sharp decline we have reported previously at the federal level. - Zerohedge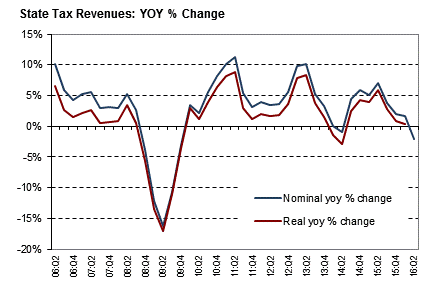 Lower corporate earnings, less volume at restaurants, and a sharp decline in automobile sales are all signs that the nation is, or has slipped back into recession.  And it also explains why the Fed last week chose not to raise interest rates because despite their rhetoric that the economy is in good shape and experiencing moderate growth, the reality is that they get to see all the data that most of us cannot, and at the core they know the economy is deteriorating.
When things begin to economically tighten, so does the American consumer. and no amount of spin by the business media talking heads will change this.  But what is more important is how the consumer will feel 1.5 months from now when it comes time to vote for who they believe will change the status quo after eight years of being told everything is fine.
Kenneth Schortgen Jr is a writer for Secretsofthefed.com,Roguemoney.net, and To the Death Media, and hosts the popular web blog, The Daily Economist. Ken can also be heard Wednesday afternoons giving an weekly economic report on the Angel Clark radio show.