Following the 2008 Credit Crisis, long-time abstainer from the buying of financial institutions, Warren Buffett, dipped his toe deeply into the waters when he purchased $10 billion of Goldman Sachs stock and options.  And while he made an enormous profit when the stock eventually soared to $185 per share thanks to the taxpayer bailout of AIG, the results were that the Oracle of Omaha was now back in the banking game, with his current pet project being nearly a 10% stake in Wells Fargo.
But sadly, this investment may prove to be a dud as on Sept. 8, the Consumer Financial Protection Bureau just issued its largest fine on Wells Fargo for a massive fraud scheme involving customer accounts and fake credit cards.
On Thursday, Wells Fargo was fined $185 million, (including a $100 million penalty from the Consumer Financial Protection Bureau, the largest penalty the agency has ever issued) for engaging in pervasive fraud over the years which included opening credit cards secretly without a customer's consent, creating fake email accounts to sign up customers for online banking services, and forcing customers to accumulate late fees on accounts they never even knew they had. Regulators said such illegal sales practices had been going on since at least 2011.

In all, Wells opened 1.5 million bank accounts and "applied" for 565,000 credit cards that were not authorized by their customers.

Wells Fargo told to CNN that it had fired 5,300 employees related to the shady behavior over the last few years. The firings represent about 1% of its workforce and took place over several years.  The fired workers went to far as to create phony PIN numbers and fake email addresses to enroll customers in online banking services, the CFPB said.

How Wells perpetrated fraud is that its employees moved funds from customers' existing accounts into newly-created accounts without their knowledge or consent, regulators say. The CFPB described this practice as "widespread" and led to customers being charged for insufficient funds or overdraft fees, because the money was not in their original accounts. Additionally, Wells Fargo employees also submitted applications for 565,443 credit card accounts without their knowledge or consent, the CFPB said the analysis found. Many customers who had unauthorized credit cards opened in their names were hit by annual fees, interest charges and other fees.

According to the NYT, regulators said the bank's employees had been motivated to open the unauthorized accounts by compensation policies that rewarded them for drumming up new business. Many current and former Wells employees told regulators they had felt extreme pressure to expand the number of new accounts at the bank. - Zerohedge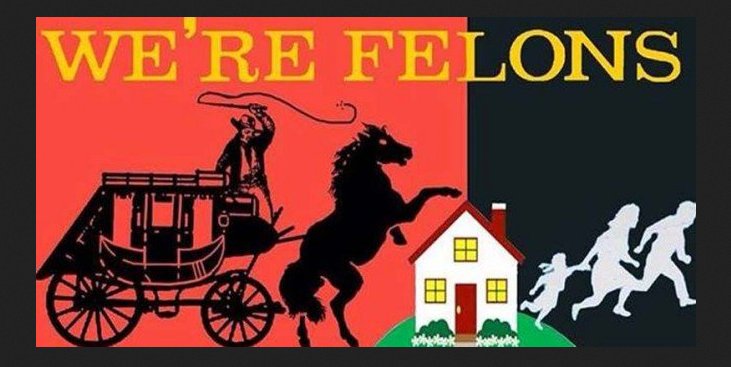 Since banks today know they will never be indicted with Barack Obama in the White House, it has been common practice for these institutions to simply commit fraudulent acts knowing they will end up simply paying a small fine if they ever get caught.  And that has been true under the new Attorney General Loretta Lynch as it was under the previous A.G. Eric Holder who famously coined the phrase, too big to jail.
For decades people have been enamored by the 'sage' that is Warren Buffett, but if one digs deep enough they would realize that alot of his recent purchases for Berkshire Hathaway carry the stench of possible inside information when you include Goldman Sachs, Western railroads purchased when as an adviser to Barack Obama he had to have known the President would veto the Keystone Pipeline deal, and of course, the Lubrizol deal which was highly investigated by the SEC.
If anyone believes that Buffett had no knowledge of what was going on with Wells Fargo means that they really don't know the man who has always taken a very hands-on involvement with every company he has purchased.  And now it will be interesting to see how the company and stock price shakes out since Wells Fargo is the nations largest mortgage lender.
Kenneth Schortgen Jr is a writer for Secretsofthefed.com, Examiner.com,Roguemoney.net, and To the Death Media, and hosts the popular web blog, The Daily Economist. Ken can also be heard Wednesday afternoons giving an weekly economic report on the Angel Clark radio show.