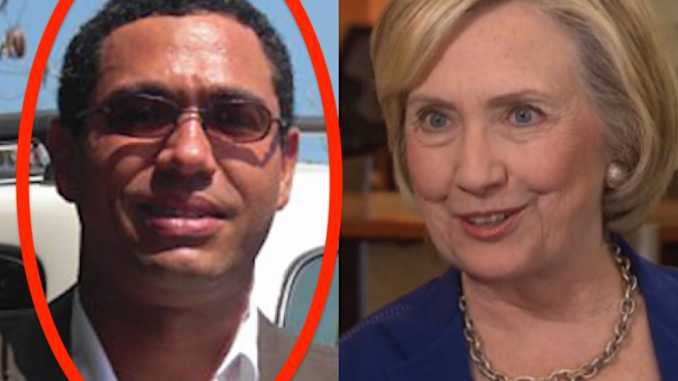 KIRSTERS BAIASH| It's not news to us that the Clinton family has blood on their hands. They've had blood on their hands for years. The family's "charity organization" now has some major problems arising after numerous accusations of money that was meant for charity mysteriously vanishing. One of the most publicized debacle involving the charity is involving Haitian relief funds that never made it to the people of Haiti. Now, a man who was meant to testify against the Clinton Foundation has been found dead.
Klaus Eberwein was a former employee for the Haitian government. Earlier this week his body was discovered in the motel room he was staying at with a single gunshot wound to his head. The Miami-Dade medical examiner ruled the case a suicide.
It's a pretty scary story considering the history the Clinton family has. The video below shows the story of what happened leading up to Eberwein's death: 
Klaus Eberwein used to be a Haitian government official during the time when the Clinton Foundation was supposed to be sending a large charity donation as relief efforts. Barely any of the money ever made it to the people of Haiti.
"He shot himself in the head," Veronica Lamar, the Miami-Dade medical examiner said, reported to the Miami Herald. 
"It's really shocking," explained Muncheez's owner Gilbert Bailly. "We grew up together; he was like family."
Eberwein was facing charges of fraud and corruption after overseeing the construction of poorly built schools following the 2010 earthquake that shook the country. He was supposed to appear in court on Tuesday in front of the Haitian Senate's Ethics and Anti-Corruption Commission.
We have to speculate whether it's coincidence or planned that so many people who are associated with the Clintons in one way or another wind up dead.