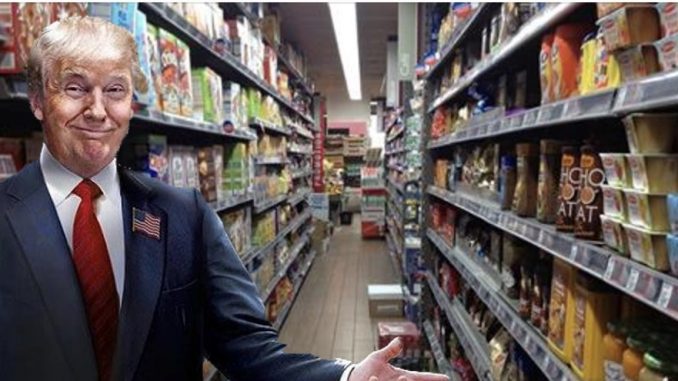 VIA| In a surprise move given the recent shuttering of brick-and-mortar stores across the nation, the international discount supermarket chain Aldi announced Monday plans to open new 900 stores in the United States and hire an additional 25,000 Americans by the end of 2022.
"In a turbulent retail environment, Aldi is bucking the trend plaguing many retailers by accelerating its growth of new stores with a total capital investment of $5 billion in new and remodeled stores over the next five years," the German-based conglomerate announced in a statement.
This is great news for Americans who prefer shopping at a physical store versus online, and also for those who desperately seek employment.


As noted by Bloomberg in a report two months ago, traditional retail outlets have been shutting down at a record pace due to increasing competition from online giants such as Amazon, meaning fewer jobs for those wanting to work.
Keep in mind that this negative trend in the retail industry started long before President Donald Trump was sworn into office.
Aldi's announcements to construct new stores, hire more Americans and start accepting major credit cards, however, occurred after Trump stepped into the White House, making one wonder whether his business-friendly policies (and the eradication of onerous regulations) were what begat the corporation's newfound momentum.
The effects of this latest effort could already be seen in Wisconsin, where the retailer had scheduled "to fill positions at stores across Northeast Wisconsin with a one-day 'hiring blitz' in Appleton and Green Bay on June 15," according to local station WBAY.
Those Americans seeking managerial positions with the conglomerate were especially in luck, as Aldi is known to offer recent university graduates "a starting pay of $75,000 along with some perks, including a corporate credit card, Toyota Camry and paid gas for both professional and personal use," as noted in a Forbes report from four years ago.
And as for those Americans wanting to purchase cheap goods at rates potentially lower than those of even Walmart and Amazon, things are looking up after eight years of former President Barack Hussein Obama's lackluster economy.