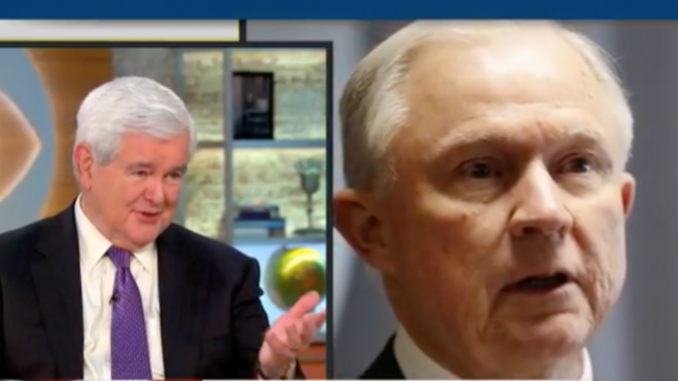 PAT BATEMAN - Newt Gingrich completely shut up those deep state shills who are trumpeting the Russia probe and its goal of removing a duly elected President by any means this morning, when he broke down what President Trump has described as a "witch hunt."
"I am being investigated for firing the FBI Director by the man who told me to fire the FBI Director! Witch Hunt," said President Trump.
Trump supporter from the beginning and Former Speaker of The House Newt Gingrich (R-Ga.) was right there to back up the President's remarks.
"The president of the United States is the chief executive officer of the United States. If he wants to fire the FBI director, all he has to do is fire him," Gingrich said when he spoke before the National Press Club, while promoting his new book.


Gingrich also took aim on former FBI Director and now Special Counsel, Robert Mueller, explaining that the Deep State Operative has been filling his team with known and outspoken enemies of President Trump.
Gingrich said "Mueller is surrounding himself with people that are conducting a witch hunt," echoing President Trump's words.
But Gingrich can not be the only one speaking out! The American people need to take a stand for what's right and show our President that we have his back and he is not in the alone!
Please SHARE this story and let the TRUTH expose this investigation for what it is … a witch hunt!