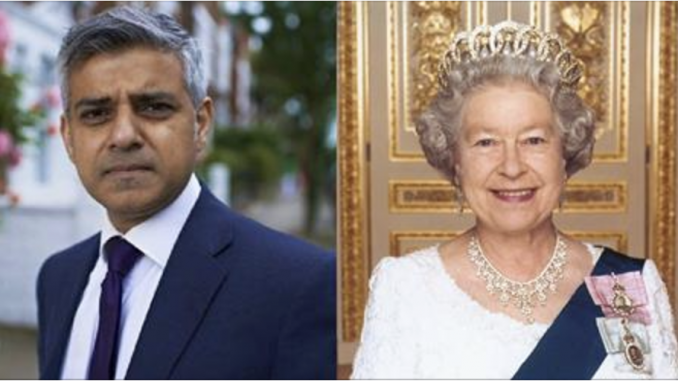 CT| Shortly after he took office in January, President Donald Trump hosted U.K. Prime Minister Theresa May, who offered an invitation in kind for Trump to visit Britain and meet with Queen Elizabeth sometime around October.
However, following a heated feud between Trump and London Mayor Sadiq Khan regarding recent terror attacks in London, some were calling on May to cancel the president's visit with the queen. Unfortunately for these Trump-haters, the British government has reiterated the invitation to Trump, AFP reported.
Although May was slightly critical of the tweets Trump aimed at Khan for his response to the terror attacks, she nevertheless replied affirmatively when asked if the official state visit was still on.


The U.K. Guardian reported that Foreign Secretary Boris Johnson, during an appearance on the BBC, addressed the push by Khan and others to rescind the invitation to Trump.
"The invitation has been issued and accepted and I see no reason to change that," Johnson stated.
On Tuesday, White House press secretary Sean Spicer was asked to weigh in on the back-and-forth in Britain regarding Trump's upcoming visit and Khan's demand that it be canceled, but he kept his answer short and sweet, Breitbart reported.
"(The president) appreciates Her Majesty's gracious invitation," Spicer said.
It is indisputable that the U.S. and U.K. have a close friendship supported by long-standing bonds, though some would argue the relationship has been weakened somewhat by the British left's reaction to Trump's election.
While Trump and Khan have been at odds since during the 2016 campaign, the feud was reignited following the London Bridge terror attack, which had Khan reassuring Londoners that there was "no reason to be alarmed" at the increased presence of armed police officers in the city streets.
Trump seized on that remark, criticizing Khan for allegedly attempting to downplay the seriousness and alarming prevalence of Islamist terror attacks throughout the U.K.
Regardless of Trump and Khan's squabble, the Queen appears to be good and ready to welcome Trump to the British nation. If Trump's past interactions with world leaders are any indication, the meeting should go very well indeed.
Like and share on Facebook and Twitter to let everyone know that Trump's planned visit to meet Queen Elizabeth is still on.