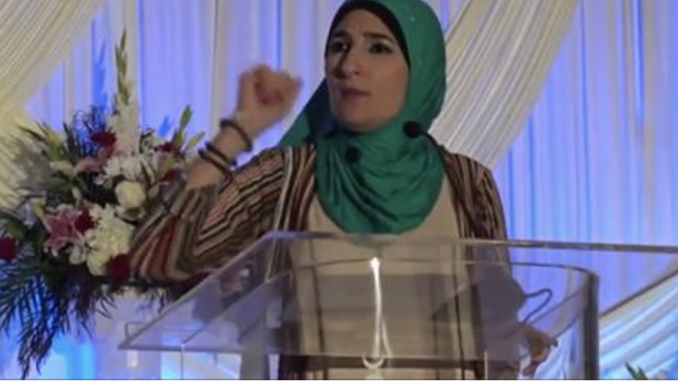 KIRSTERS BAISH| Linda Sarsour, Sharia Law supporter and Women's March organizer, recently spoke at the Islamic Society of North America's 54th annual convention. The convention ended on July 3rd.  This is the largest Muslim association in all of North America, which has lately been under fire. Sarsour complained the whole time about her individual struggle with our president, Donald Trump and his administration… which is apparently the newest form of Jihad. We can't make this shit up.
"I hope that what we stand up against those who oppress our communities [after mentioning the travel ban], I hope that Allah will accept that as a form of Jihad."
I'm pretty sure that after this mess of a speech Sarsour has earned herself the title of worst activist, not to mention most irritating in all of America. Way to go, Linda! This is a huge achievement with people like Ashley Judd labelling themselves as activisists and "human rights campaigners."
Sarsour's speech continues into her opinons on why the Muslim community must continue to spew hate and anger towards our president. And of course, Sarsour prohibited any Muslim listening from assimilation. Angry Muslims opening their big fat mouths in order to bar other Muslims from assimilating to the culture of the country that they are living in? Yup, that makes perfect sense… to someone with half a brain.